Thursday, 14 April 2011
Go from the top white of the eye to the bottom white or vice versa. It's equally as hard whichever side you choose to start.
Saturday, 9 April 2011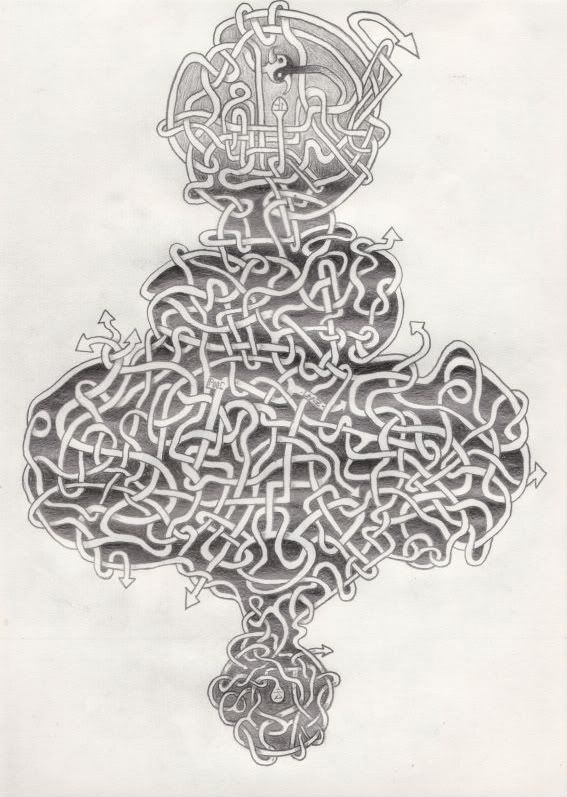 Start at the bottom symbol and finish at the top symbol.
Disclaimer: Solving mazes backwards ruins all the fun. Grrr.
Hi! Welcome to the new maze blog. Mazes are good for you.
Blog Archive